Looking for space?
Explore Our Studio Rentals
Check Availability
Looking for a unique office space, surrounded by fellow creatives? Join us in a variety of unique studio spaces at our ColsenKeane Leather building!
We have beautiful studios available for rent and would love to have fellow creative tenants who share our love for the neighborhood, our city and our passion for local small business.
Completely renovated, freshly painted and move-in ready 181-308 square feet private office spaces that includes access to:
+ large group gathering/meeting space
+ shared kitchen area
+ handicapped accessible restrooms
Rent varies between $495 to $2295, which includes internet, utilities and security system.
Industrial working experience close to the city complete with exposed 16 ft. wood ceilings, industrial pendant lighting, HVAC, concrete floors in a brick building located right on the new street car route next to Hawthorne Pizza where 20,000 cars a day pass by. Private back entrance available. It would also be possible for a loft workspace to be added given the height of ceilings to double workspace at renter's expense.
Convenience, ambiance and a great working atmosphere and ethos for creatives, business owners, entrepreneurs and more. The sunlight, neighborhood and vibe provide for quite an inspiring and collaborative space that we look forward to sharing.
Call or text Scott at 704-385-5266 for the most up to date availability. Reach out! We'd love to give you a tour.
Very Private
Studio 1
Nestled in the heart of creativity, our 80-square-foot studio space offers a perfect canvas for your artistic endeavors. With concrete floors that exude an industrial-chic charm, cedar-paneled walls and exposed beam ceilings that exude warmth, and an abundance of beautiful natural light, this space is where inspiration takes root. Enjoy the convenience of a private entrance, 24/7 access to shared areas and restrooms, and an inviting environment that fuels your creative spirit.
This space is excellent as a private office and has been used as a recording studio and a gallery space as well.

Spacious
Studio 2
Step into a world of creativity in our spacious 326-square-foot studio space. With striking concrete floors and tall ceilings adorned with exposed beam details, this studio combines an industrial edge with an airy openness. Large windows flood the room with natural light, and you'll find an abundance of electrical outlets for all your equipment. Plus, the space features sinks, making it versatile for a range of projects. Enjoy the convenience of 24/7 building access and easy access to public restrooms, ensuring your creative flow never faces interruptions.
This space has been used as a massage studio and currently, is a very busy hair salon.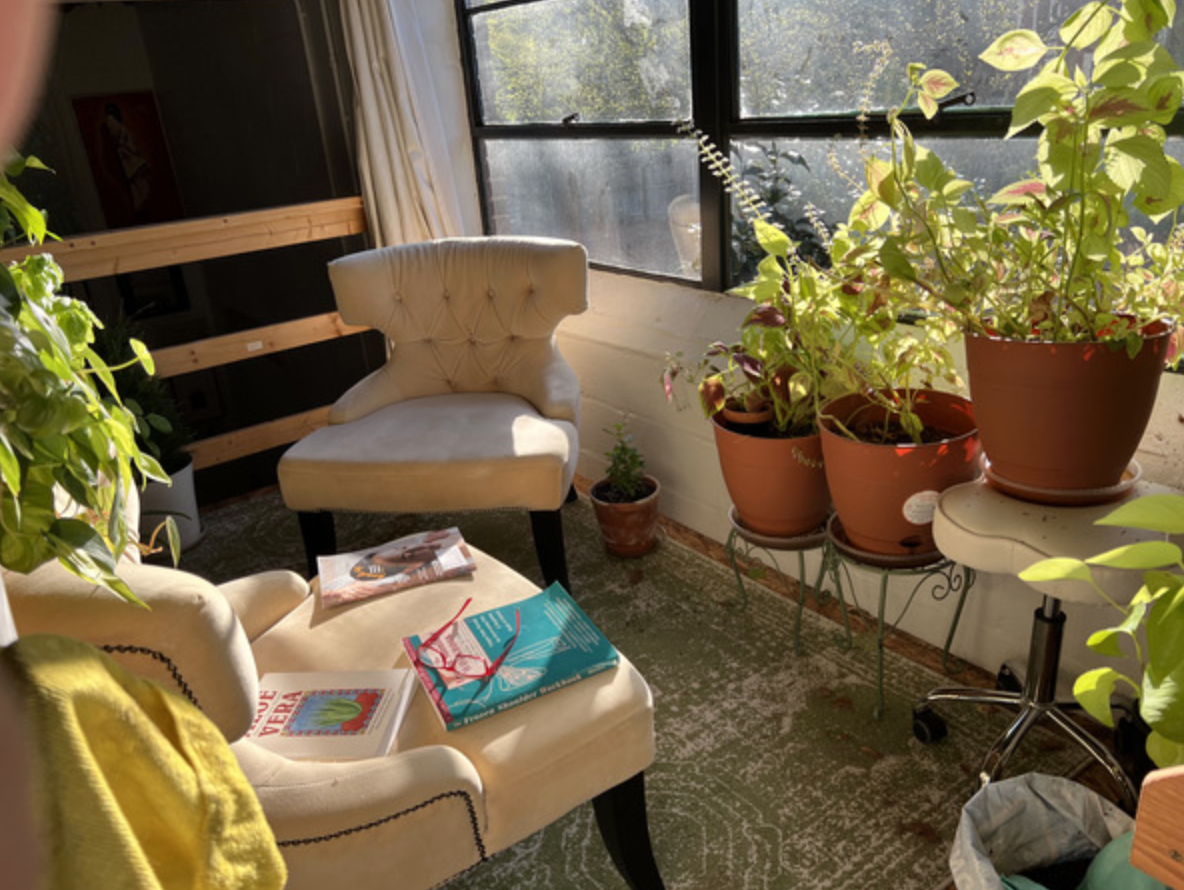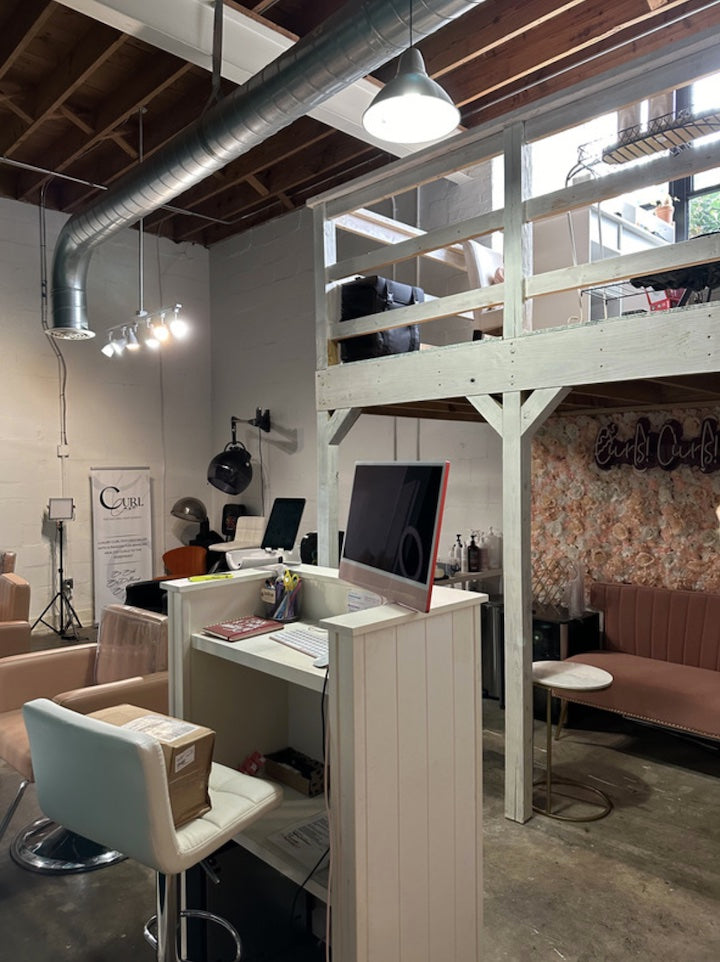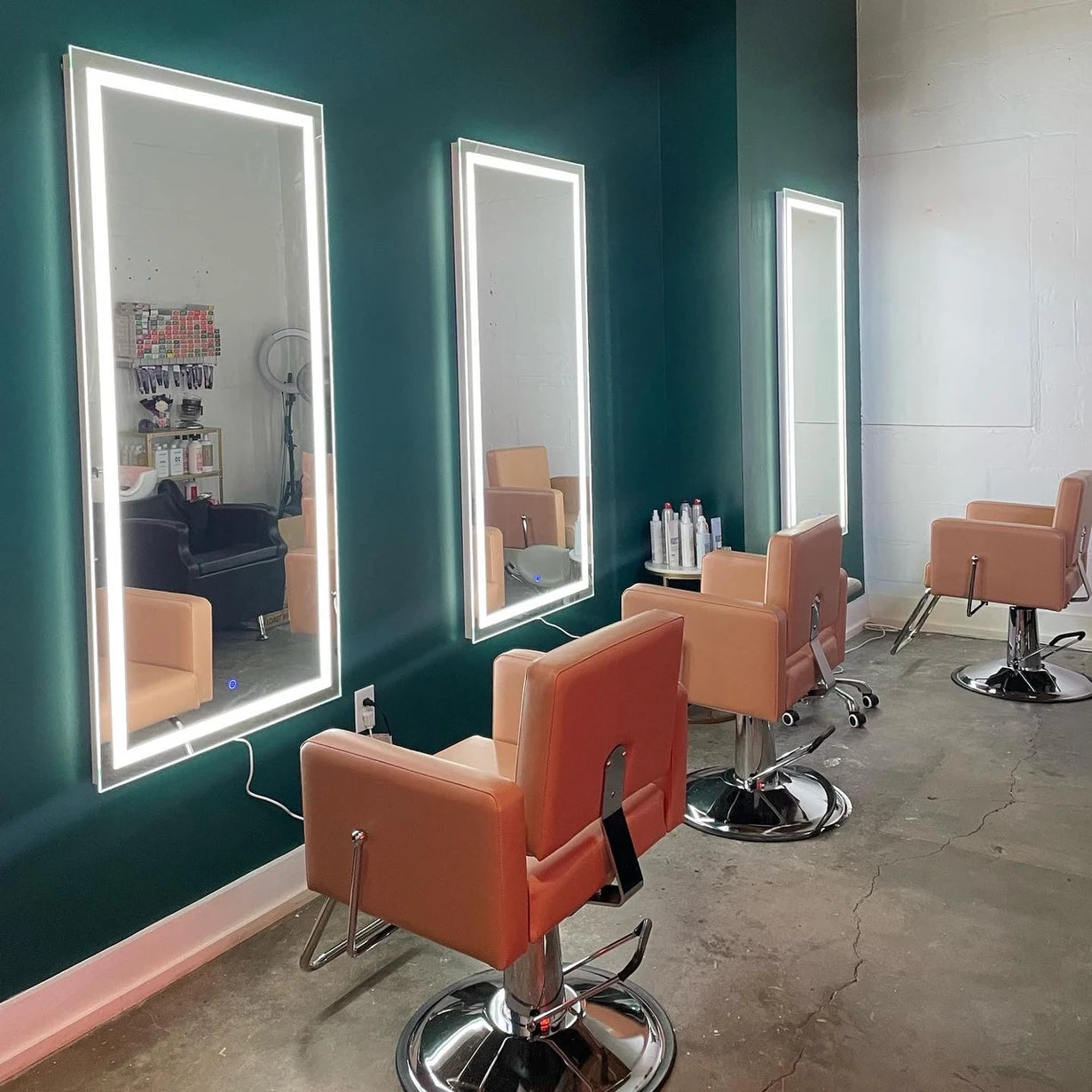 Distinctive
Studio 3
Elevate your creative journey in our 142-square-foot studio space. Boasting concrete floors and tall ceilings adorned with exposed beams, this space marries an industrial aesthetic with an abundance of natural light streaming in through high windows. Stay comfortable year-round with a ceiling fan, and take advantage of the convenience of a built-in sink. With 24/7 building access and access to public restrooms, this studio ensures your artistic inspiration can flow freely, day or night.
This space has twice been successful tattoo studios, a contractor's business office, as well as a musician's office space.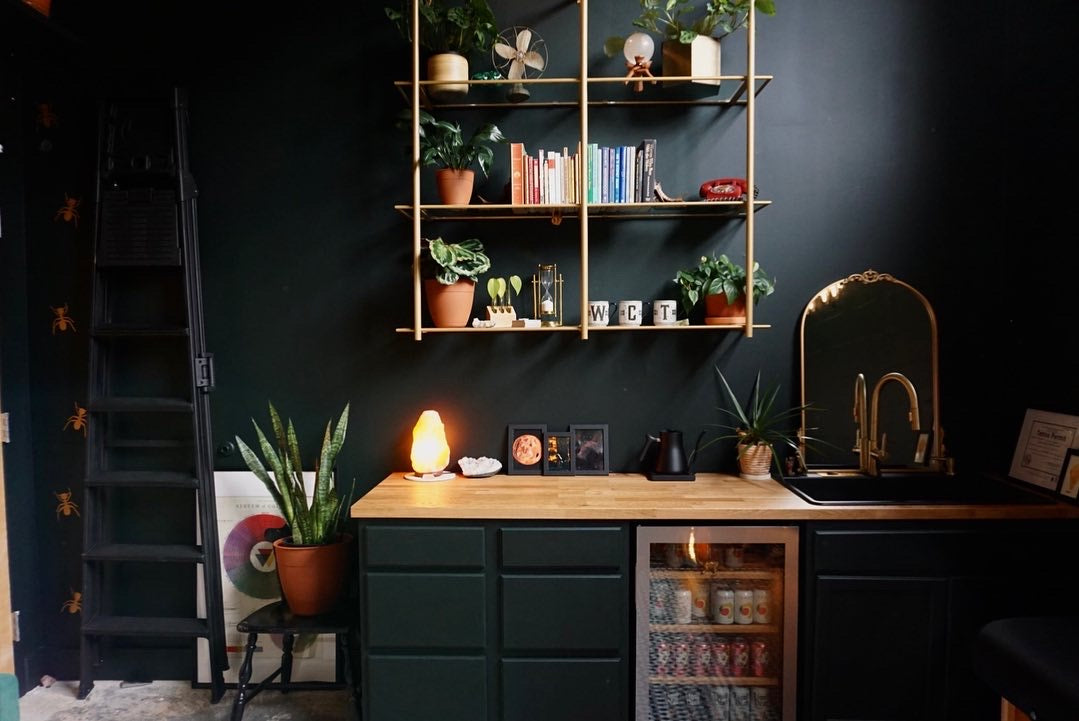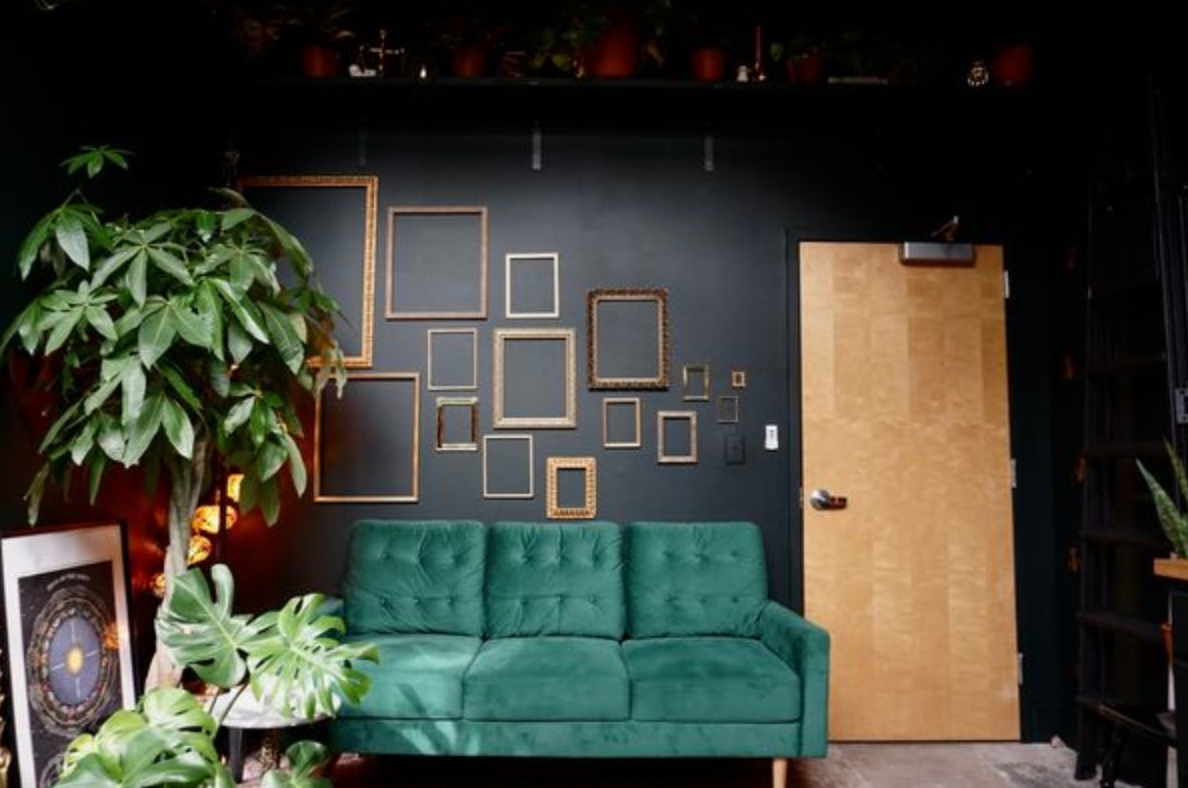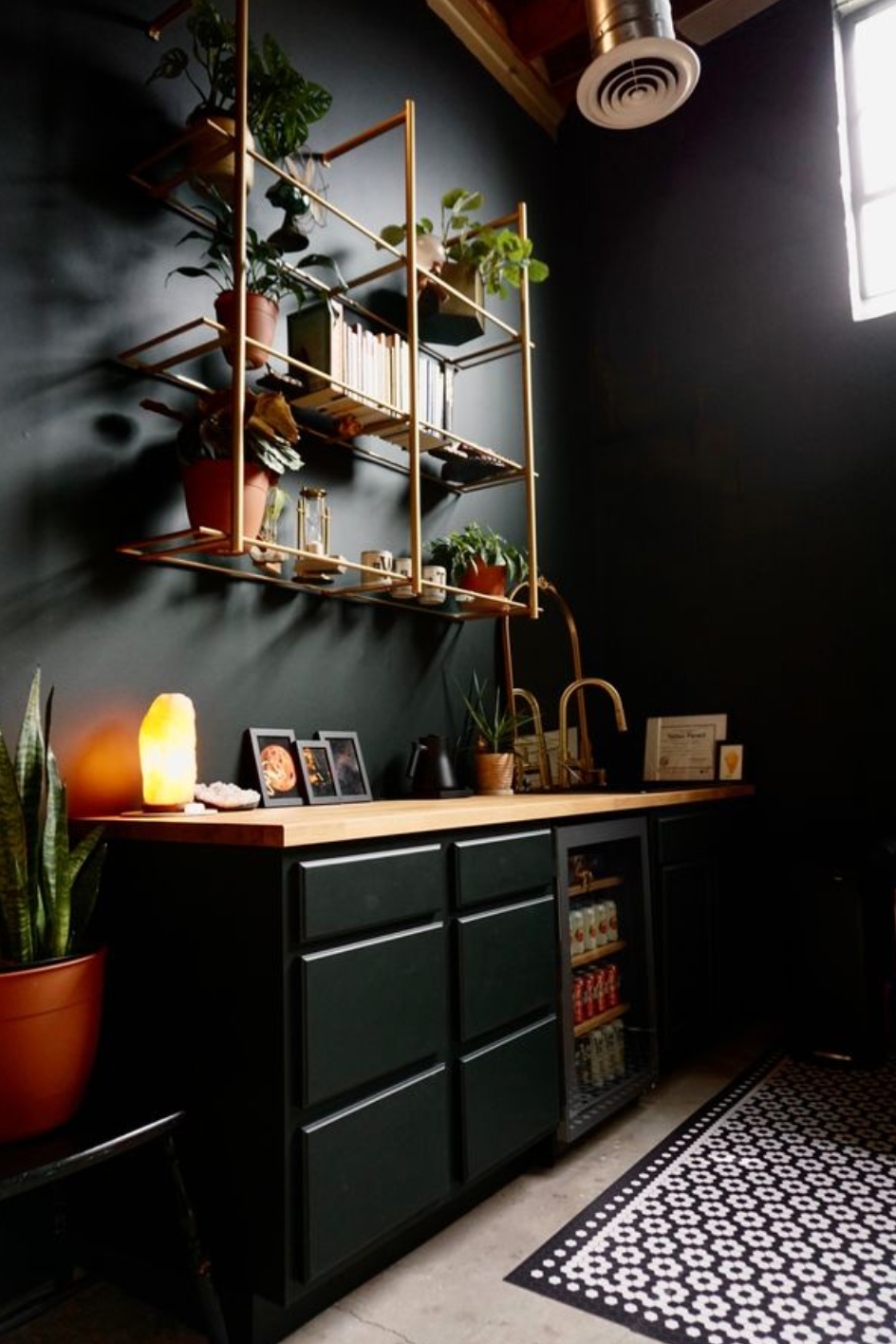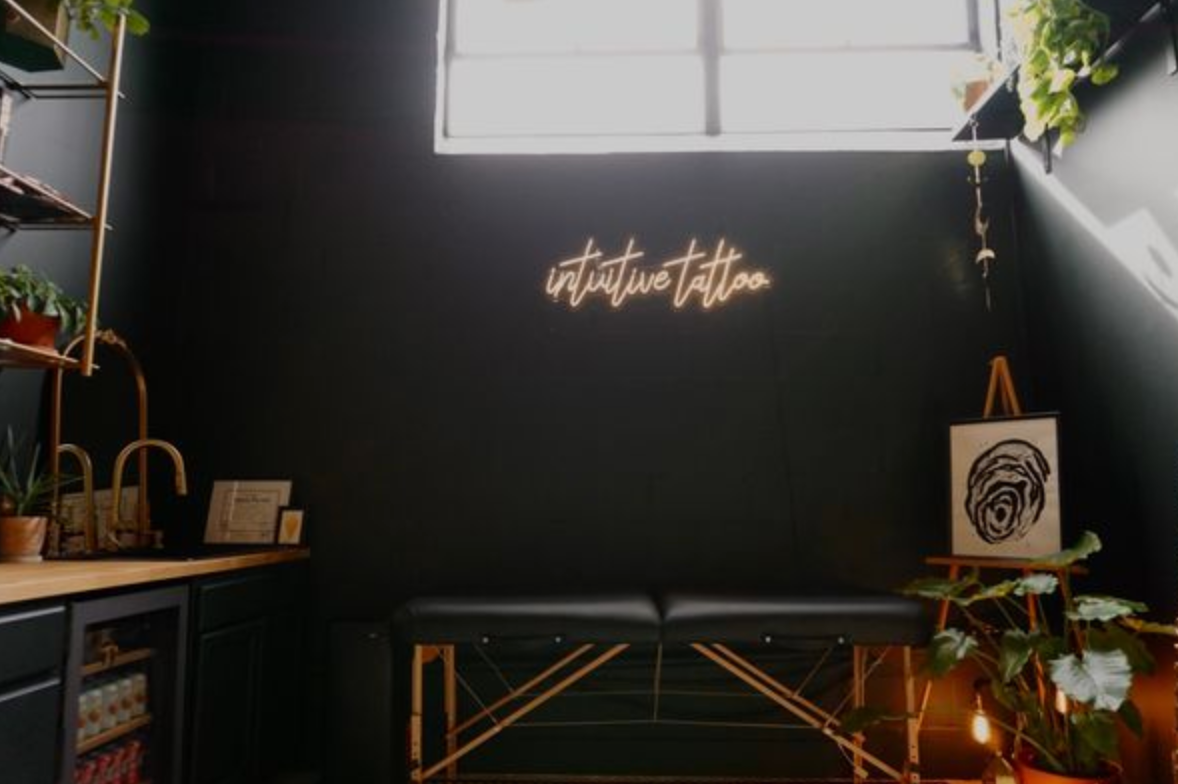 Practical
Studio 4
Discover a 168-square-foot haven of productivity in this studio. With practicality at its core, it's equipped with concrete floors, a convenient sink, and an overhead window that bathes your workspace in natural light. While it's walled for privacy, the studio is situated in the corner of a shared working space, featuring open ceilings that foster a sense of collaboration and creativity. It's the perfect blend of personal space within a communal environment.
This studio has been used as a plant store, nail salon, and tattoo studio.



Versatile
Studio 5
This 168-square-foot studio space is incredibly versatile, allowing you to shape it to your exact requirements. Enhanced by concrete floors and generously illuminated by large overhead windows that infuse the room with natural light, it offers the perfect environment for your creative pursuits. While it provides privacy with walls on all sides, it's also part of an open-ceiling shared working space, fostering collaboration and connection with a vibrant community of fellow creatives.
This studio has been a guitar repair shop, a silversmith's studio, and a fashion upcycler's maker space.

Cozy
Studio 6a
Don't let the compact size fool you – our 63 square foot studio rental is a hidden gem that's astonishingly versatile. This private space offers endless possibilities for your creative endeavors, providing a tranquil oasis for work, art, or relaxation. With its charming cedar-paneled walls exuding warmth and character, you'll find inspiration in every corner. And that's not all; a cleverly tucked-away storage area ensures that you have ample room to keep your space neat and organized, making this studio a true haven of productivity and comfort. Discover the surprising potential of this little wonder – your next venture begins here!
This space has been a workspace for a seamstress, office for a graphic designer, as well as a massage therapist's private studio.


Quaint
Studio 6b
Located in a small loft area upstairs, our petite 63-square-foot studio rental is a remarkably versatile, very private space that defies its compact dimensions. Despite the rather lower ceiling, this intimate retreat offers a wealth of creative possibilities, serving as a tranquil oasis for work and artistic pursuits. Enveloped by the rustic allure of cedar-paneled walls, it radiates a cozy ambiance, inviting inspiration at every turn.
Perfect for an individual office and has been used as a podcast recording studio.

Substantial
Studio 7
Nestled within the center of our shared co-working space, but with walled privacy, this large studio spans 192 square feet and exudes an air of sophistication and versatility. Boasting sleek and resilient concrete floors, it provides an elegant backdrop for your creative endeavors. The open, exposed ceilings lend an industrial chic aesthetic, merging the contemporary with the classic. Whether it's an inspiring workspace, an artistic haven, or a professional setting, this studio embodies both functionality and style, all within the heart of our workspace, where innovation thrives.
This studio has been successful as a wedding photographer's client meeting space, a roofing company's office, a shipping area for a small furniture company, and vintage menswear gallery space.

Sunlit
Studio 8
Step into our captivating 181-square-foot studio space, a versatile oasis with an alluring industrial charm. The concrete floors exude a modern sophistication, and the combination of cement and drywall walls adds a touch of urban elegance. Towering overhead, the open, high ceilings create a sense of boundless opportunity, while large, sun-drenched windows illuminate the room with natural radiance for most of the day. Originally plumbed for a salon or barbershop, this space beckons with infinite potential, inviting you to redefine its purpose and mold it into the ideal canvas for your creative aspirations. Whether it's a stylish salon, an inspiring art studio, or a unique business venture, this space is where your imagination takes flight. Located in the back rear corner of our building, with close proximity to the shared public restrooms and kitchen area.


Inspirational
Studio 9
Enter our enchanting 181-square-foot studio, an adaptable sanctuary boasting a magnetic industrial allure. The high, open ceilings reach skyward, evoking a feeling of limitless potential, complemented by the abundant natural sunlight streaming through the generous, oversized windows throughout the day. Additionally, the space includes a conveniently placed sink, enhancing its versatility and suitability for a variety of creative endeavors. This captivating studio space eagerly awaits your imaginative touch, ready to accommodate your vision and aspirations.
This space has been used as a shared office, an herbalist's store, and as storage for a vintage reseller.


Optimally Lit
Studio 10
Sought after by visual artists, this 189-square-foot studio is a creative haven. Positioned along one wall, it boasts the largest overhead windows, offering an abundance of optimal natural light for artistic pursuits. With a thoughtful design that eliminates harsh direct light and shadowy corners, this rectangular space fosters the perfect environment for creative endeavors. It features concrete floors, a combination of wood and concrete walls, an open ceiling that enhances the sense of spaciousness, and a convenient sink, making it a versatile and inspiring workspace for artists.


Adaptable
Studio 11
Nestled in half of a spacious loft encompassing 184 square feet, this studio offers an exceptional vantage point with panoramic views of the surrounding air-conditioned and heated studio spaces. Its simplicity is its charm, featuring a rustic wooden floor, peg board half-walls, and an exposed, though modest, ceiling space. The studio is thoughtfully designed for comfort, boasting excellent ventilation and equipped with private fans for personalized climate control. Whether you seek an inspiring workspace or a a storefront area, this studio combines functionality with a touch of industrial character, making it a dynamic haven for your creative pursuits.
This space has been used by visual artists, jewelers, and as a seamstress studio.


Roomy
Studio 12
Nestled within a generous loft space spanning 240 square feet, this studio unveils a world of possibilities. Commanding a striking vantage point, it overlooks the air-conditioned and heated studio spaces below, offering a unique perspective on the bustling creative hub. Its charm lies in its understated elegance, featuring a rustic wooden floor, innovative pegboard half-walls, and a captivating exposed ceiling, creating an inviting atmosphere. Meticulously designed for your comfort, the studio is well-ventilated and includes the convenience of private fans for personalized climate control. Whether you're in search of an inspiring workspace or a serene haven, this studio effortlessly combines functionality with an industrial flair, igniting your creative journey in a space that adapts to your every need.